Whole House Humidifier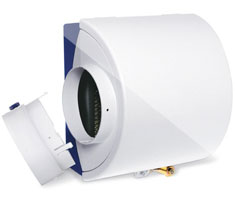 A Whole-House Humidifier is an appliance which is integrated with your Forced Air Heating System (and in some climates, your Central Air Conditioning system), and is designed to add moisture to the air that is circulated throughout your entire home.

In the wintertime in most cold climates, the air in your home can become very dry. This is because your heating system raises the temperature of the air, which was not able to hold relatively as much water when it was cold. Depending on the model of Whole-House Humidifier that you have, the unit puts moisture into the air that is circulated through your ductwork by using misters, rotating wet drums, pads, etc.

A Whole-House Humidifier is different than a Room Humidifier, which sits on the floor or table in a single room. If you have a Room Humidifier, then you should put a checkmark for this home feature in your Home Wizard app.
Shown in the 'Routine Care' section are the recommended routine maintenance tasks for your whole house humidifier. The 'Q & A' section shows answers to common questions. And the 'Articles' section provides helpful articles about your whole house humidifier.
Q & A
So far, no question have been submitted yet.
Routine Care
There are no routine care tasks for this feature.
Whole House Humidifier




Compliments of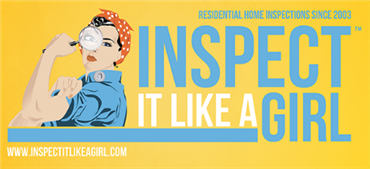 Inspect It Like A Girl
601-212-3534